RESEARCH
Studying enhancers at all scales
The primary goal of ENHPATHY is to provide early-stage researchers (ESRs) with a multidisciplinary training programme in which cutting-edge genomics and genome editing approaches are combined with in vitro and in vivo disease models to enable understanding the molecular basis of human enhanceropathies. Moreover, together with our private partners, we will explore the translation of our molecular findings into new diagnostic and therapeutic avenues for patients.
Enhancers encompass a diverse group of regulatory sequences, which utilize various mechanisms to control gene expression at the transcriptional and/or post-transcriptional level causing a broad range of functional effects. Not surprisingly, deregulation of enhancers by either genomic alterations (amplification, deletion, translocation, inversion, mutations) or epigenetic mechanisms is a major cause of gene deregulation in cancer and congenital diseases. Therefore, enhanceropathies, namely diseases caused by the alteration of enhancer activity, range from developmental (e.g. polydactyly) and autoimmune diseases (e.g. diabetes) to cancer. Consequently, human enhanceropathies are likely to display a broad variety of molecular mechanisms that can only be uncovered using highly multidisciplinary Systems Biology approaches. Chiefly, elucidating the molecular basis of human enhanceropathies has far reaching translational implications, especially considering the pandemic proportions that some of these disorders are attaining in recent years.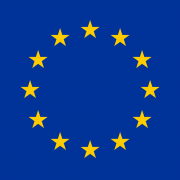 This project has received funding from the European Union's Horizon 2020 research and innovation programme under the Marie Sklodowska-Curie grant agreement No 860002.