TRAINING
Training the new generation of researchers on the molecular basis of human enhanceropathies.
ENHPATHY will offer an innovative, interdisciplinary and intersectoral research-training programme grounded on the scientific excellence of the participating groups.
The general approach of ENHPATHY is to train the next generation of ESRs and equip them with state-of-the-art theoretical, technical and computational skills to study fundamental aspects of enhancer biology and their impact on common human diseases. By integrating academic and private institutions and partners with complementary expertise in technological, analytical and computational aspects of genetic and epigenetic research as well as various transferable skills, our training programme will not only provide the ideal collaborative environment to perform outstanding individual projects, but will also foster a wide range of training activities in translational sciences and drug discovery settings, science writing, editing, communication, patent filing, entrepreneurship, and science administration that will strengthen the professional skills and career prospects of the fellows.
In addition, our ESRs will benefit from frequent, intersectoral and interdisciplinary secondments among our network members and partners, ensuring a direct exposure to a broad, multidisciplinary and complementary range of expertise.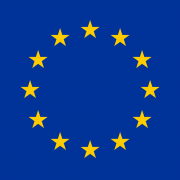 This project has received funding from the European Union's Horizon 2020 research and innovation programme under the Marie Sklodowska-Curie grant agreement No 860002.