ABOUT ENHPATHY
Training the new generation of researchers on the molecular basis of human enhanceropathies.
Opening new diagnostic and therapeutic avenues for patients. ENHPATHY is a multidisciplinary science consortium created in the frame of the Marie Sklodowska-Curie actions (MSCA)-ITN-ETN European Training Networks call and regrouping 15 academic and 12 non-academic European organisations in the continuum of basic, translational and clinical research on enhancers and associated diseases.
In genetics, enhancers are short regions of DNA that can be bound by proteins to increase the likelihood that transcription of a particular gene will occur. If mutations within coding genes have traditionally been considered the major genetic cause of human disease, it is becoming increasingly clear that the genetic, structural and/or epigenetic disruption of enhancers and enhancer landscapes represent major etiological factors in numerous human diseases (i.e. enhanceropathies), ranging from rare congenital disorders to common diseases associated with ageing (e.g. cancer, diabetes). Although changes in enhancer activity are predicted to have broad pathological and therapeutic implications, there is a limited mechanistic understanding of human enhanceropathies. ENHPATHY aims to increase scientific knowledge and train the new generation of researcher on the molecular basis of human enhanceropathies to open new diagnostic and therapeutic avenues for patients.
Learn more about ENHPATHY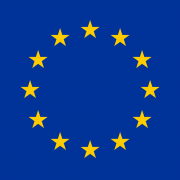 This project has received funding from the European Union's Horizon 2020 research and innovation programme under the Marie Sklodowska-Curie grant agreement No 860002.