Mechanistic insights into transcription factor cooperativity and its impact on protein-phenotype interactions. Ibarra IL, Hollmann NM, Klaus B, Augsten S, Velten B, Hennig J, Zaugg JB. Nat Commun. 2020 Jan 8;11(1):124. doi:10.1038/s41467-019-13888-7.
Determinants of enhancer and promoter activities of regulatory elements. Andersson R, Sandelin A. Nat Rev Genet. 2019 Oct 11. doi: 10.1038/s41576-019-0173-8.
Dissection of acute stimulus-inducible nucleosome remodeling in mammalian cells. Comoglio F, Simonatto M, Polletti S, Liu X, Smale ST, Barozzi I, Natoli G. Genes Dev. 2019 Sep 1;33(17-18):1159-1174. doi: 10.1101/gad.326348.119.
Spatial chromatin architecture alteration by structural variations in human genomes at the population scale. Sadowski M, Kraft A, Szalaj P, Wlasnowolski M, Tang Z, Ruan Y, Plewczynski D. Genome Biol. 2019 Jul 30;20(1):148. doi:10.1186/s13059-019-1728-x.
4C-seq from beginning to end: A detailed protocol for sample preparation and data analysis. Krijger PHL, Geeven G, Bianchi V, Hilvering CRE, de Laat W. Methods. 2020 Jan 1;170:17-32. doi: 10.1016/j.ymeth.2019.07.014.
Human pancreatic islet three-dimensional chromatin architecture provides insights into the genetics of type 2 diabetes. Miguel-Escalada I, Bonàs-Guarch S, Cebola I, Ponsa-Cobas J, Mendieta-Esteban J, Atla G, Javierre BM, Rolando DMY, Farabella I, Morgan CC, García-Hurtado J,Beucher A, Morán I, Pasquali L, Ramos-Rodríguez M, Appel EVR, Linneberg A, Gjesing AP, Witte DR, Pedersen O, Grarup N, Ravassard P, Torrents D, Mercader JM, Piemonti L, Berney T, de Koning EJP, Kerr-Conte J, Pattou F, Fedko IO, Groop L, Prokopenko I, Hansen T, Marti Renom MA, Fraser P, Ferrer J. Nat Genet. 2019 Jul;51(7):1137-1148. doi:10.1038/s41588-019-0457-0.
High-throughput identification of human SNPs affecting regulatory element activity. van Arensbergen J, Pagie L, FitzPatrick VD, de Haas M, Baltissen MP, Comoglio F, van der Weide RH, Teunissen H, Võsa U, Franke L, de Wit E, Vermeulen M, Bussemaker HJ, van Steensel B. Nat Genet. 2019 Jul;51(7):1160-1169. doi:10.1038/s41588-019-0455-2.
Pathological ASXL1 Mutations and Protein Variants Impair Neural Crest Development. Matheus F, Rusha E, Rehimi R, Molitor L, Pertek A, Modic M, Feederle R, Flatley A, Kremmer E, Geerlof A, Rishko V, Rada-Iglesias A, Drukker M. Stem Cell Reports 2019 May 14;12(5):861-868. doi:10.1016/j.stemcr.2019.03.006.
ZFP30 promotes adipogenesis through the KAP1-mediated activation of a retrotransposon-derived Pparg2 enhancer. Chen W, Schwalie PC, Pankevich EV, Gubelmann C, Raghav SK, Dainese R, Cassano M, Imbeault M, Jang SM, Russeil J, Delessa T, Duc J, Trono D, Wolfrum C, Deplancke B. Nat Commun. 2019 Apr 18;10(1):1809. doi: 10.1038/s41467-019-09803-9.
Modeling the Pathological Long-Range Regulatory Effects of Human Structural Variation with Patient-Specific hiPSCs. Laugsch M, Bartusel M, Rehimi R, Alirzayeva H, Karaolidou A, Crispatzu G, Zentis P, Nikolic M, Bleckwehl T, Kolovos P, van Ijcken WFJ, Šari? T, Koehler K, Frommolt P, Lachlan K, Baptista J, Rada-Iglesias A. Cell Stem Cell. 2019 May 2;24(5):736-752.e12. doi:10.1016/j.stem.2019.03.004.
Simplified Drop-seq workflow with minimized bead loss using a bead capture and processing microfluidic chip. Bio?anin M, Bues J, Dainese R, Amstad E, Deplancke B. Lab Chip. 2019 Apr 23;19(9):1610-1620. doi:10.1039/c9lc00014c.
A critical regulator of Bcl2 revealed by systematic transcript discovery of lncRNAs associated with T-cell differentiation. Saadi W, Kermezli Y, Dao LTM, Mathieu E, Santiago-Algarra D, Manosalva I, Torres M, Belhocine M, Pradel L, Loriod B, Aribi M, Puthier D, Spicuglia S. Sci Rep. 2019 Mar 18;9(1):4707. doi:10.1038/s41598-019-41247-5.
Osteogenesis depends on commissioning of a network of stem cell transcription factors that act as repressors of adipogenesis. Rauch A, Haakonsson AK, Madsen JGS, Larsen M, Forss I, Madsen MR, Van Hauwaert EL, Wiwie C, Jespersen NZ, Tencerova M, Nielsen R, Larsen BD, Röttger R, Baumbach J, Scheele C, Kassem M, Mandrup S. Nat Genet. 2019 Apr;51(4):716-727. doi: 10.1038/s41588-019-0359-1.
Machine learning polymer models of three-dimensional chromatin organization in human lymphoblastoid cells. Al Bkhetan Z, Kadlof M, Kraft A, Plewczynski D. Methods. 2019 Aug 15;166:83-90. doi: 10.1016/j.ymeth.2019.03.002.
High-Resolution Regulatory Maps Connect Vascular Risk Variants to Disease-Related Pathways. Åkerborg Ö, Spalinskas R, Pradhananga S, Anil A, Höjer P, Poujade FA, Folkersen L, Eriksson PP, Sahlén P. Circ Genom Precis Med. 2019 Mar;12(3):e002353. doi: 10.1161/CIRCGEN.118.002353.
Low level CpG island promoter methylation predicts a poor outcome in adult T-cell acute lymphoblastic leukemia. Touzart A, Boissel N, Belhocine M, Smith C, Graux C, Latiri M, Lhermitte L, Mathieu EL, Huguet F, Lamant L, Ferrier P, Ifrah N, Macintyre E, Dombret H, Asnafi V, Spicuglia S. Haematologica. 2019 Sep 19.pii: haematol.2019.223677. doi:10.3324/haematol.2019.223677.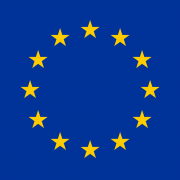 This project has received funding from the European Union's Horizon 2020 research and innovation programme under the Marie Sklodowska-Curie grant agreement No 860002. The information contained in this website reflects only the authors' view. REA and EC are not responsible for any use that may be made of this information.