RESEARCH WORK PACKAGES
3 research work packages
We have divided our research programme into three highly complementary and interconnected scientific work packages (WP) (Figure 1) to address the following key questions:
Figure 1 : A multidisciplinary research program linking enhancer biology and human diseases
WP1 – How do genetic and epigenetic features control enhancer activity?
By using combination of various (epi)genomic approaches and systematic reporter assays, we will study how transcription factor binding and genetic/epigenetic variation impact on enhancer activity.
WP2 – How do enhancers function within complex regulatory landscapes?
We will study the mechanisms by which individual enhancers control distal gene regulation (Pol II recruitment and release, transcript maturation, priming, transcription robustness, genome topology) as well as the precise role of individual enhancers within clusters of enhancers.
WP3 – How does enhancer deregulation impact human diseases?
We will identify disease-causing enhancer alterations, develop approaches to discern pathogenic enhancer variants from neutral variants, study their pathological consequences, and set the ground for the development of new enhancer-based diagnostic and therapeutic tools.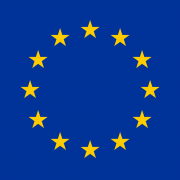 This project has received funding from the European Union's Horizon 2020 research and innovation programme under the Marie Sklodowska-Curie grant agreement No 860002.